A farewell and goodbye from Copenhagen Industries, as featured in Variety, Ekko, IndieWire, The Telegraph et al Five years, we figured. We were wrong. We were told it was special: no termination date.We didn't know how long we had together. Who does?After years of fundraising to complete our R&D,our journey in developing new technologies for
Explore...
Explore Project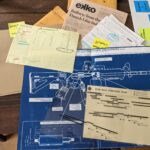 Completing the Copenhagen Industries project, a package with a collection of materials were sent to select key individuals, along with a lithographic, customized and numbered cyanoprint.
Explore Project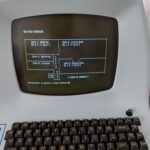 A 1973 ADM3-A Dumb Terminal and a 1984 Apple Macintosh running 2020 home automation systems.
Explore Project
Designed and developed custom props for the art department of various cinema productions
Explore Project
An online representation of an organization that never existed.
Explore Project
An exploration of shared and collective trauma of the Holocaust, by everyday associations.
Explore Project
An immersive theater experience for 450 participants, caught in the quintessential question of how far does democracy stretch?
Explore Project
Dear Wendy is a 2005 crime film directed by Thomas Vinterberg and written by Lars von Trier. It stars Jamie Bell, Bill Pullman, Michael Angarano, Mark Webber, Danso Gordon, Novella Nelson and Alison Pill. It was an international co-production between Denmark, Germany, France, and the United Kingdom, filmed on-location in Copenhagen.
Explore Project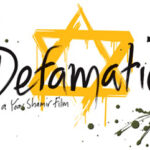 Defamation is a 2009 documentary film by award-winning filmmaker Yoav Shamir.
Explore Project
Immersive theater placing 400 participants as deciding members of a legislative body under attack.
Explore Project
Dogville is a 2003 avant-garde drama film written and directed by Lars von Trier, and starring an ensemble cast led by Nicole Kidman, Lauren Bacall, Paul Bettany, Chloë Sevigny, Stellan Skarsgård, Udo Kier, Ben Gazzara, Harriet Andersson, and James Caan.
Explore Project